Speed Computers provide various kinds of Biometric Time & Attendance System in Muscat and all regions in Oman. Depending on the client's needs, we recommend the system which will meet the needs. This eliminates paperwork, timesheets, and the headache of data.
Biometric Time and attendance software can allow you to monitor and monitor your workers in a simple manner. As a company, you'll have the ability to monitor hours and departures, in addition to time has obtained on fractures.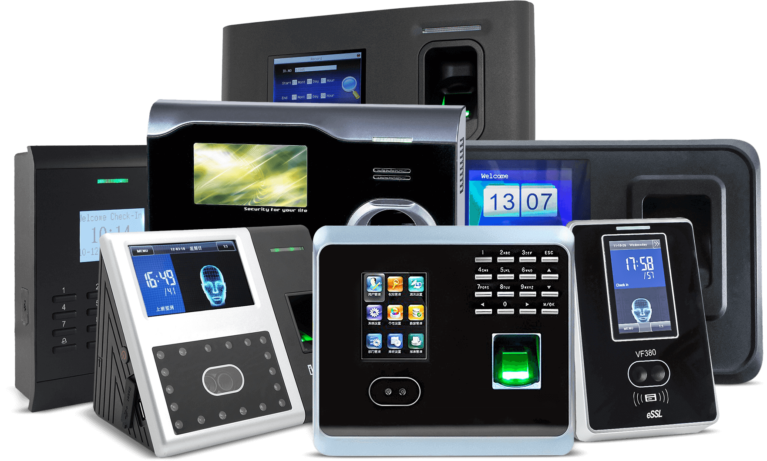 You don't understand what system will meet your needs. Do not worry, we receive you insured, dependent on the workplace's surroundings we urge.
Please Call – 9074 0011 or Email to us at info@speedmct.com and receive a quotation and the software Demo.
Time and attendance monitoring in a company is the activity of calculating the hours which each worker has worked through the day. It features hours involving workers exiting and entering the office, together with overtime.
---
Types of Biometric Time & Attendance System that we install in Muscat, Oman
Fingerprint Biometric identification
Identification with Fingerprint is the most affordable and earliest method used. It functions on exactly precisely the principle which states that the fingerprints of folks aren't similar. It verifies and defines someone's fingerprint using the information.
Palm Vein Biometric Authentication
Hand geometry is verisimilitude to fingerprint investigation. It requires and investigations palm prints and other physical characteristics to identify the palm of an individual. It measures and compares the unique characteristics of human hands.
Retina Scan Biometric Authentication
It analyzes and defines the unique blood vessel patterns of an individual. It works on the blood vessels existing in the back of the eye. It throws light to an individual's eye to get an image pattern.
Face Recognition Biometric Authentication
Authentication using a Face Recognition Biometric identifies and analyses a person's face. It uses an assessing method that distinguishes the difference between the two faces of two persons
Biometrics Fingerprint Time Attendance Sample Device
---
---
How To Maintain a Time Control?
The idea of monitoring time seems like registering the register, however, the way needs to be updated. As soon as an employee signed in the time of exiting and entering his office, the signing has been performed using paper and pencil or some time card.
Organizations nevertheless adhere to the procedure that is manual, and this technique provides a jolt of effort that is unnecessary. Whenever you're speaking about a bigger company with personnel, take into consideration the paperwork and documents that are additional. Imagine the number of reports and also the job of organizing the protocols for monitoring time.
Now, there's an automatic time monitoring systems and enrollment system which can be found on the market to upgrade data simultaneously about a worker's arrival and departure time.
There's software for handling of biometrics, fingerprint detection, work programs, wristbands, non-transferable and private codes, plus much much more. Organizations will handle the hours of their workers without spending time around the procedure.
Lots of time management programs that allow you to track time provide services. The HR department may enhance, as each boss has the objective of minimizing time spent from the processes such as payroll administration.
Should You Use a Time Tracking System?
Time monitoring is helpful for the workers in addition to the company. A time tracking software assists workers to track they aren't currently working overtime and the company could control the issue spare time programs that are handling and maintaining up with customs.
Together with time and attendance applications, workers will need to input their outside and clock-in time, even. This is a procedure to observe the hours that the workers spend developing and working jobs and make timely decisions. Monitoring time also acts as a wages and payroll management instrument since it's a vital source of advice.
Advantages of Getting Time Tracking Software in Your Organization
Implementing a time and attendance monitoring program on your business allows you to create flexible programs easily and handle shifts by taking a look at the webpage including schedules of all of the workers that is more helpful when your company has a high turnover rate. It is fantastic to count on the hours that workers owe to the business or vice versa.
While considering these benefits, it's also wise to think of the downsides of having time management on your own business. At times, workers might feel uneasy by supposing that there is surveillance throughout the operating hours.
You should ensure you communicate properly if that really is a change made on your business; constantly highlighting. The deficiency of communication leaves your workers to lose their motivation in addition to their confidence in your business.
---
Some of Our Best Selling Product in Time & Attendance System in Oman
---
Technology Partners & Brands we use for Time Attendance System installation in Oman
We offer Biometrics Fingerprint Time and Attendance solution throughout Sultanate of Oman including Muscat, Sohar, Duqum, Salalah, etc.